6,000 CHILD ABUSE ALLEGATIONS IN MUSLIM GROOMING GANG 'HOTSPOT' SANDWELL IN FIVE YEARS
from Breitbart London, January 11, 2018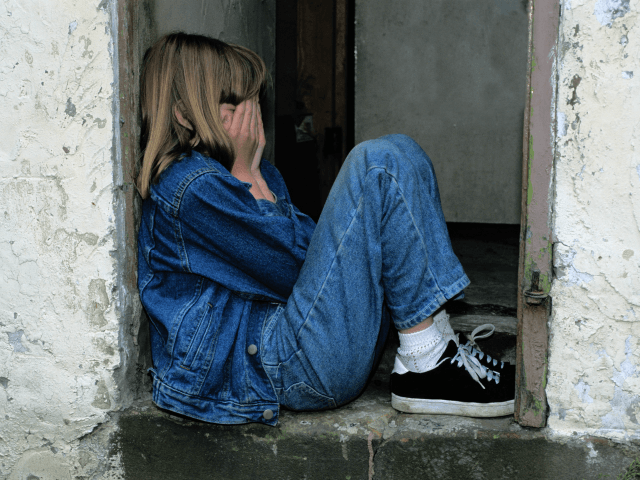 (photo: Breitbart/Victoria Friedman, August 23, 1017)
From 2012 to 2016, a total of 6,226 child abuse allegations were referred to social services in the West Midlands borough of Sandwell — an average of three a day.
Regional newspaper the Express & Star reports[1] that senior council figures said the number of children being "abused and neglected" was rising in Sandwell, a borough previously described[2] as a "hot spot" for Muslim child grooming gangs.
Sandwell Council leader Steve Eling said it was a "worrying situation" and called for Government intervention.
"These are some of the most difficult and sensitive matters that we have as a council have to deal with," he said.
"Over the last few years, we have seen increasing numbers of children being neglected and abused. There are now more children in Sandwell who are subject to Child Protection Plans than we have ever had before.
"This is a national issue and Sandwell like many authorities are having to commit more resources than we have ever had to in the past."
The issue of child abuse has featured prominently in the UK again this month after another grooming gang was exposed operating in Newcastle. Eighteen, mostly Muslim, individuals were convicted[3] of child rape and human trafficking on August 9th — the largest case of its kind since Rotherham[4] and Rochdale.[5]
---
ITEM 1: EIGHTEEN CONVICTED IN MOSTLY MUSLIM RAPE GANG, POLICE PAID CHILD RAPIST INFORMANT £10K (See here.)
11:26 AM — Aug 9, 2017
Eighteen Convicted in Mostly Muslim Rape Gang, Police Paid Child Rapist Informant
Seventeen Asians And One White Woman Have Been Convicted Of Involvement In A Mostly Muslim Sex Grooming Gang In The Largest Case Of Its Kind Since Rotherham.
Since 2010, Muslim grooming gangs across the country have been uncovered, including in Telford,[6] Oxford,[7] and Keighley.[8]
In 2014, following an investigation[9] by the Birmingham Mail, a West Midlands Police report found that three-quarters of known child sex groomers in the county were of "Asian" (South Asian) ethnicity, specifically[10] of Pakistani origin, and 82 per cent of the victims, aged 14 to 16, were white.
The Sandwell Safeguarding Children Board (SSCB) report stated: "Intelligence suggests that of potential suspects identified, 75 per cent of those known are of Asian ethnicity.
"This has mirrored other forces' experiences of known offenders and, as we have seen from the Derbyshire, Lancashire and Rochdale cases, has the potential to impact on trust and confidence within local communities across the West Midlands."
---
ITEM 2: 'CONSPIRACY OF SILENCE': THE BRITISH TOWNS WHERE UNDERAGE GIRLS WERE RAPED BY MUSLIM GROOMING GANGS FOR DECADES (See here.)
3:12 AM — Aug 12, 2017
'Conspiracy of Silence': Britain's Towns Where Girls Were Raped by Muslim Grooming Gangs for...
Newcastle Has Joined A List Of Cities Where Grooming Gangs, Made Up Of Predominantly Muslim Men, Systematically Rape And Abuse Vulnerable, White Girls.
In 2015, the Express & Star reported[11] that official documents dating back to 2009 showed West Midlands Police were not aware of the extent of the number of vulnerable children being targetted by the Muslim rape gangs.
Additionally, such as with the Rotherham[12] and Rochdale[13] cases, police were too preoccupied with political correctness and not appearing racist than with effectively tackling child rape.
The media, politicians, and police have come under criticism from the public and campaigners for referring to the rape gangs as "[South] Asian", referring to any person of Indian, Bangladeshi, or Pakistani origin of various faiths, rather than accurately as, predominantly, Pakistani Muslim.
---
ITEM 3: BREAKING: LABOUR MP SARAH CHAMPION RESIGNS FOR SAYING PAKISTANI GROOMING GANGS TARGET WHITE GIRLS (See here.)
11:51 AM — Aug 16, 2017
Left-Wing UK Parliament Member Slammed, Forced to Resign After Warning Of Pakistani Rape Gangs in...
A Labour Mp Has Resigned From The Shadow Cabinet After She Penned An Article Acknowledging Pakistani Muslim Men Target White Girls For Sexual Grooming.
Following the latest convictions in Newcastle, Sir Trevor Philips, who popularised[14] the term "Islamophobia", penned a piece for The Telegraph writing:[15] "What the perpetrators have in common is their proclaimed faith. They are Muslims, and many of them would claim to be practising. It is not Islamophobic to point this out."
Less than a week later, Labour MP Sarah Champion resigned[16] from the shadow cabinet after she wrote an article for The Sun, likewise acknowledging that Pakistani Muslim men target white girls for sexual grooming.
Footnotes
[1] https://www.expressandstar.com/news/local-hubs/sandwell/2017/08/22/6000-child-abuse-allegations-in-sandwell-in-five-years/
[2] https://www.expressandstar.com/news/crime/2015/05/02/sex-abuse-gangs-in-black-country-significant-similarities-to-rotherham-scandal-say-police/
[3] http://www.breitbart.com/london/2017/08/09/eighteen-convicted-mostly-muslim-rape-gang-police-paid-child-rapist-informant/
[4] http://www.breitbart.com/london/2015/08/27/rotherham-sex-scandal-more-than-160-police-officers-under-investigation-for-ignoring-victims/
[5] http://www.breitbart.com/
[6] http://www.breitbart.com/london/2016/09/01/rotherham-style-abuse-scandal/
[7] http://www.breitbart.com/national-security/2015/03/05/how-oxfords-police-and-social-services-allowed-370-underage-girls-to-be-raped/
[8] http://www.breitbart.com/london/2017/06/03/grooming-scandal-200-sex-crimes-town/
[9] http://www.birminghammail.co.uk/news/midlands-news/west-midlands-police-report-reveals-7948902
[10] http://www.birminghammail.co.uk/news/midlands-news/child-sexual-exploitation-force-west-9151006
[11] https://www.expressandstar.com/news/2015/06/25/revealed-shocking-scale-of-trafficking-and-grooming-in-the-west-midlands/
[12] http://www.breitbart.com/london/2014/08/29/rotherham-carer-says-no-one-stopped-men-for-fear-of-racism/
[13] http://www.breitbart.com/london/2017/05/14/rotherham-child-rape-victim-authorities-did-nothing-mention-ethnicity/
[14] http://www.breitbart.com/london/2016/04/10/thought-europes-muslims-gradually-blend-britains-diverse-landscape-known-better/
[15] http://www.telegraph.co.uk/news/2017/08/10/abuse-time-call-spade-spade/
[16] http://www.breitbart.com/london/2017/08/16/labour-mp-resigns-saying-pakistani-grooming-gangs-target-white-girls/

---
BreitbartLondon (https://www.breitbart.com/london/) is Breitbart in the United Kingdom. It specializes in news and analyses (https://twitter.com/BreitbartLondon). This is a set of items from Breitbart London that appeared on The United West Organization website January 11, 2018. It is archived at
https://www.theunitedwest.org/2018/01/11/6000-child-abuse-allegations-in-muslim-grooming-gang-hotspot-sandwell-in-five-years/. It is archived at Think-Israel at
http://www.think-israel.org/breitbart-london.sandwellmuslimgrooming.html.