BUYCOTT ISRAEL. DON'T LET THE BOYCOTT BITE
by Roberta E. Dzubow
This is a ZOA project I am helping to orchestrate. First, below, is an explanation that I sent to organizations invited to join this project. It is just FYI for you, so you'll have a little background.

After that are the flyers being sent to pro-Israel sources, synagogues and churches that support Israel. Perhaps you can send the flyers to people in your area.

We all need to pull together to fight the relentless Islamic onslaught that works to sully, discredit, and eliminate acceptance of Israel. They work together with one aim - we must not just abandon the field to them.

This project is sponsored by the Zionist Organization of America Greater Philadelphia District (ZOA-GPD). The ZOA-GPD can be reached by email at ZOA@netreach.net

If anyone reading this has a club or organization interested in joining this campaign, please let me know - I'd be so pleased! Contact me by email at Roberta@adgforum.com
Will your logo join the others? Please let me know soon.
If you use "Canada BUYCOTT" as keywords in a Google search, you will see how successful the Canadians are in taking this idea further. You can sign up to receive an alert here. And read some of their ideas on other websites google turns up.
They send out alerts in various geographical areas, when Muslim boycotts are planned, and they have stopped the boycotts cold! My favorite story is when Israeli wines were targeted, Israeli supporters went to the stores and 500 bottles (the entire inventory of the store) was bought out in half an hour!!!! Stores in Canada are now buying Extra of the targeted items as they know purchasers are coming!! Talk about being pro-active.
Please let me know A.S.A.P. if you want to join this campaign. There is strength in unity. We complain about how strong and effective Islamic public relations is, how their boycotts are growing world-wide, and we just sit back and watch. Let's get this going -stop wringing our hands and complaining as opposed to doing something to counter this dangerous threat.
Thank you,
Roberta Dzubow
610-940-3987
P.S. Expanding the idea:
Have your own camera man and produce a clip for You Tube.
Try to get the Jewish and local newspapers and T.V. to cover you.
In stores where you can buy "tokens" for various amounts so the store can give food to the poor, talk to the manager. The money from you and your group is to be used specifically for Israeli items. Hang a sign so others can copy you.
Bring along some signs. Talk to people. Tell them what you are doing. And why. It is preposterous to boycott the only democracy in the Middle East. The land -- Israel, the West Bank, Gaza and Golan -- belongs to the Jewish people by an irrevocable trust in international law. It doesn't belong to the Arabs who came into Palestine after 1900 and started calling themselves The Palestinian People in 1964. [ref: google: "Howard Grief" "Yoram Shifftan" "Eli E Hertz"]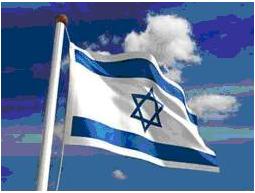 From: The Buy Israel Steering Committee
[mailto:zoa@netreach.net]
Sent: Tuesday, November 03, 2009 5:45 PM
Subject: Join 'BUY ISRAEL' CAMPAIGN
Dear Rabbi, Would you consider becoming a vital part of the ZOA Buy Israel Campaign? Please share these materials with your congregation and post them in a prominent place. In the next days, one of our volunteers will be calling you to discuss how we might be of help to you in support of Israel. If you have questions you can call Steve at the ZOA office at 215-338-9188.
In advance, we thank you for your support, cooperation and enthusiasm.
The BUY ISRAEL Steering Committee of ZOA.
This is the latest Poster sent out for "Continuing the BuyCott Through 2010." To obtain a copy, contact The BUY ISRAEL Steering Committee of ZOA. Contact Roberta Dzubow at Roberta@adgforum.com or Steve Feldman at zoa@netreach.net