GUSH KATIF REMEMBERED THROUGH ART
by Gil Ronen and Yoni Kempinski
The Katif Center at Nitzan inaugurated a new art exhibition Wednesday by three artists, all women, who were expelled from their homes during the government's destruction of Gush Katif (the Katif Bloc in the Gaza Strip) in 2005. Knesset Members, public officials and Gush Katif evictees attended. The Knesset's official remembrance day for Gush Katif will be marked at week's end.
Nitzan is a the site where temporary homes were built for former Gush Katif residents.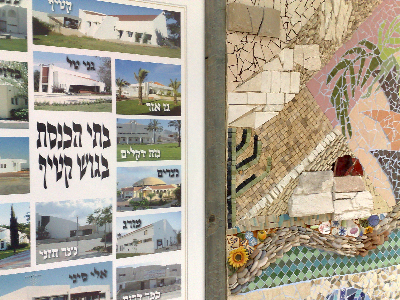 Ayelet Azran, who was a resident of N'veh Dekalim and now lives in the caravan site at Ein Tzurim took pieces of stone that were collected from the synagogues at Gush Katif and created a mosaic of Gush Katif.
Ayala Ben-Simchon, a former resident of N'veh Dekalim who now lives in the caravan site at Nitzan, embedded a picture collage in a plaster work to evoke various aspects of the upheaval contained in the word "Disengagement."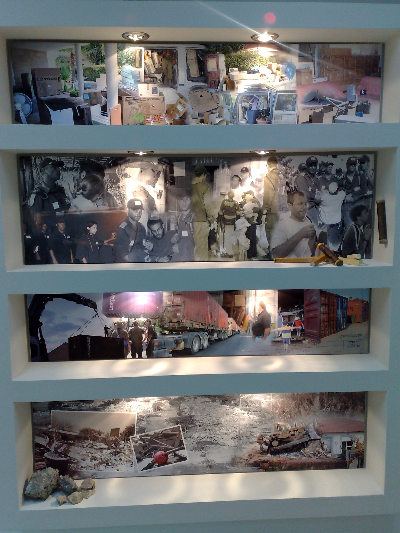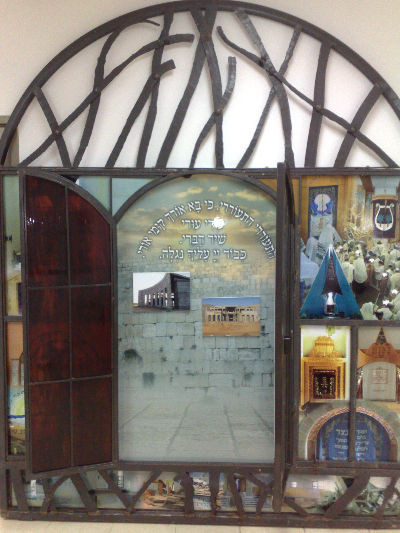 Anat Yaakov, formerly of Gan Or, and now of the caravan site at Nitzan, found the artistic iron frame that decorated the Ark at Gan Or's synagogue lying on the floor during the eviction. She "redeemed" it to create a display of the Holy Arks of Gush Katif's synagogues. The display also includes the plans for future synagogues that will be built in Gush Katif when Jewish settlements are rebuilt there.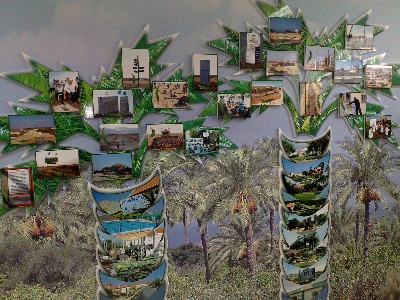 Anat Yaakov and Ayala Ben-Simchon cooperated in creating another display showing the rebuilding and growth of the Gush Katif communities.


Gil Ronen is a writer for Arutz-Sheva news (www.IsraelNationalNews.com). Yoni Kempinski hosts a weekly program entitled Israeli Salad on Israel National TV.

This appeared February 4, 2010 in Arutz-Sheva
http://www.israelnationalnews.com/News/News.aspx/135867