GERMAN POLICE RAID MOSQUE, ISLAMIC CENTER, AND MUSLIM FLATS OVER SUSPECTED TIES TO THE ISLAMIC STATE
by Bare Naked Islam
German authorities ordered raids on Islamic religious and community centers as well as known Islamists' flats in cities across Germany on suspicion of them having connections to ISIS Islamic terrorists in Syria.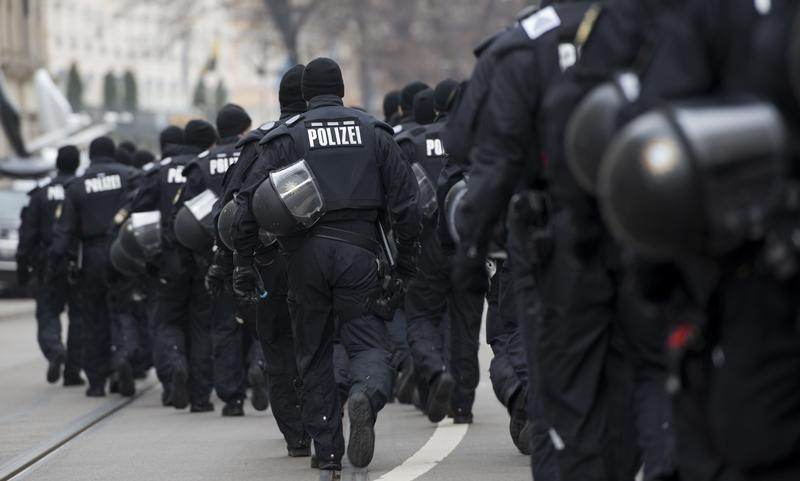 Police officers walk near the the hotel 'Bayerischer Hof' during the annual Munich Security Conference
The suspects, belonging to the ultra-conservative Salafist movement, are aged between 23 and 36 and police believe they were planning a violent attack although they made no arrests.
"We will not stand by and watch as the terrorist Islamic State [of Iraq and Syria] death squads in Syria and Iraq get support from Germany," Joachim Herrmann, interior minister for the southern state of Bavaria, told reporters after detailing the raids.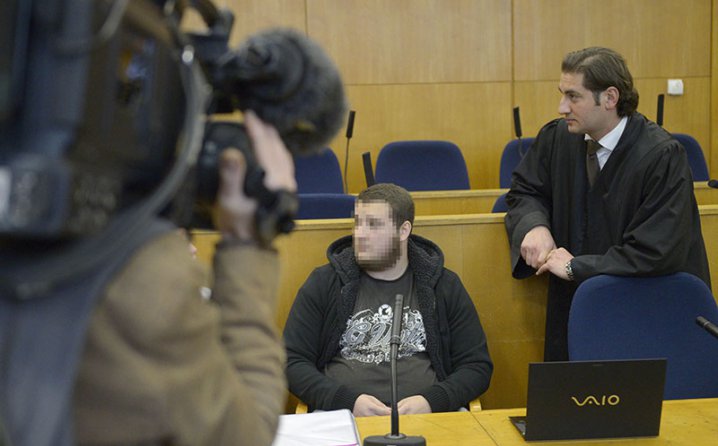 A 20-year-old German man charged with joining Islamic State of Iraq and Syria (ISIS) militants in Syria last year went on trial last week in Frankfurt
The raids took place as the United States and Arab allies launched air strikes against the Islamic State of Iraq and Syria (ISIS) and Al-Qaeda militants in Syria.
More than 400 German citizens have traveled to Syria to join ISIS and the Berlin government this month outlawed the organization, making ISIS propaganda, symbols and activities illegal.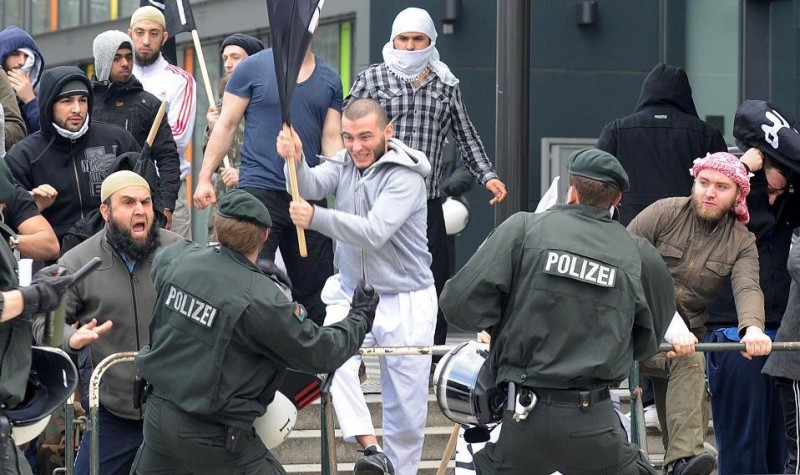 German Muslims battle police
In Tuesday's raids, police seized computers, hard drives and electronic data from a flat in Fuerth and three flats in Nuremberg in southern Germany, where they also raided a mosque and Islamic center. They also searched a flat in Bonn in west Germany and two flats in Weyhe in the north.
Investigators believe the suspects had raised money to send an ambulance from Germany to Syria. Once in Syria the vehicle was converted for military use with a mounted gun. The suspects also helped send vehicles to Syria for use by Islamic State, Herrmann said.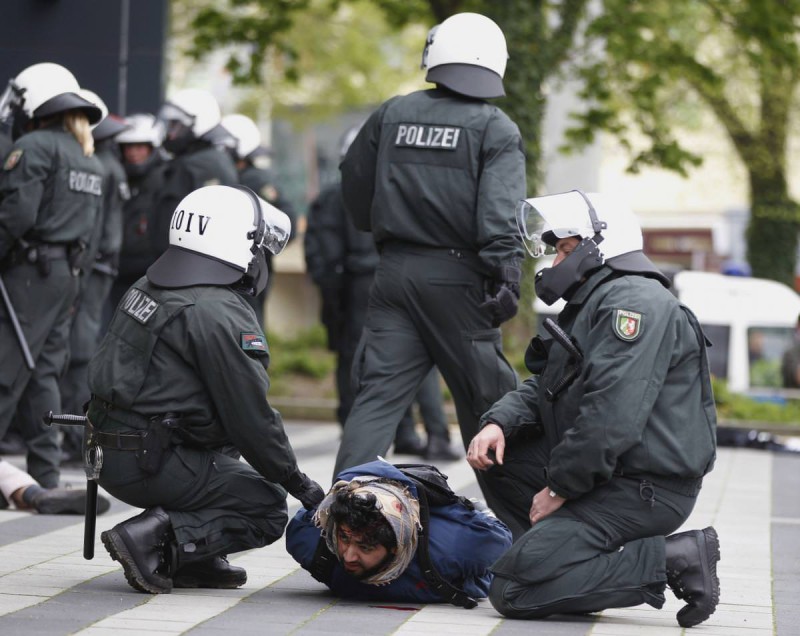 German police arrest a total of 30 salafists in the raids
---
Bare Naked Islam's banner reads, "It isn't Islamophobia When they really ARE trying to kill you." This article appeared September 24, 2014 on the pages of Bare Naked Islam and is archived at
http://www.barenakedislam.com/2014/09/24/germany-police-raid-mosque- islamic-center-and-muslim-flats-over-suspected-ties-to-the-islamic-state/.