ARAB SQUATTERS EVICTED FROM JEWISH PROPERTY IN JERUSALEM
by Hezki Baruch, September 5, 2017
Police remove Arab family from Jewish-owned home in Shimon Hatzaddik neighborhood in eastern Jerusalem. The area is named after the High Priest at the time of the Second Temple.
Police evicted an Arab family from a Jewish-owned home in the Shimon Hatzaddik neighborhood (Sheikh Jarrah) in eastern Jerusalem Tuesday morning, returning the property to Jewish hands.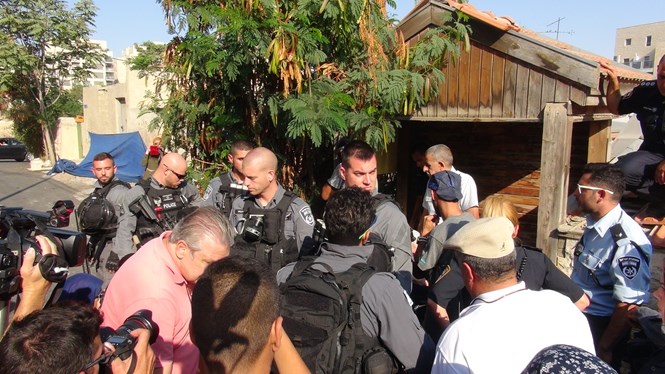 The home, which had been built and inhabited by Jews prior to the establishment of Israel in 1948, was seized by Jordan during the occupation of eastern Jerusalem from 1948 to 1967.
Despite the liberation of the area in 1967, for the past 50 years the home has been occupied by local Arabs.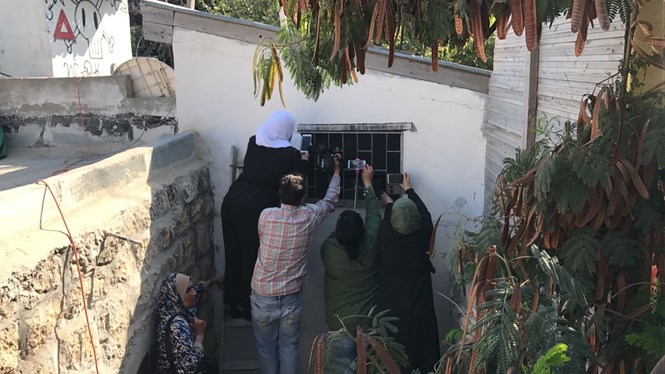 While the law enables Jewish landowners who were deprived of their property during the Jordanian occupation to sue for its return, the legal process can take decades, especially if there are people living in the home.
Police were ordered to evict the family Tuesday after a court declared them illegal squatters, following their refusal to pay the Jewish owners rent, as well as causing damage to the property.
Officers closed the entrances to the Shimon Hatzaddik neighborhood (Sheikh Jarrah) ahead of the evacuation before forcibly removing the squatters after they refused to comply with the eviction orders.
A small group of Arabs and left-wing activists protested the squatters' eviction.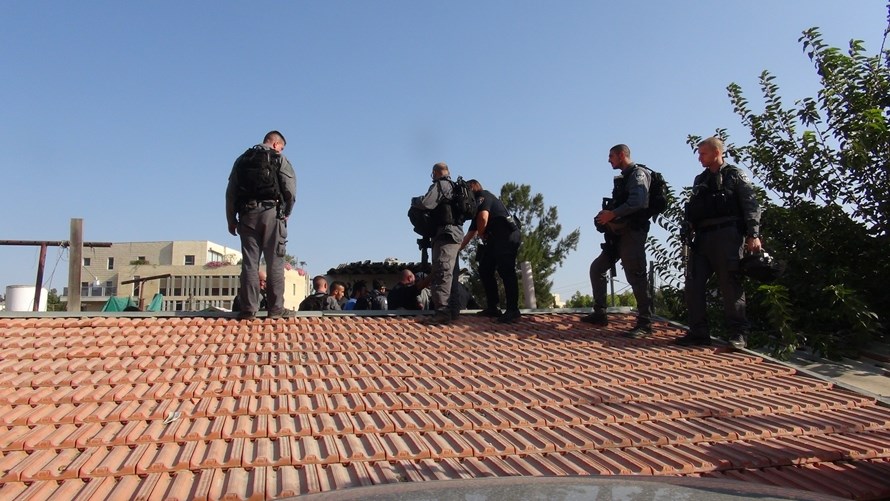 While there are many Jewish-owned properties across eastern Jerusalem that remain unredeemed, including in the Old City, Shimon Hatzaddik, and Shiloach (Silwan), evictions of this kind are rare. Tuesday's eviction is the first of its kind since 2008.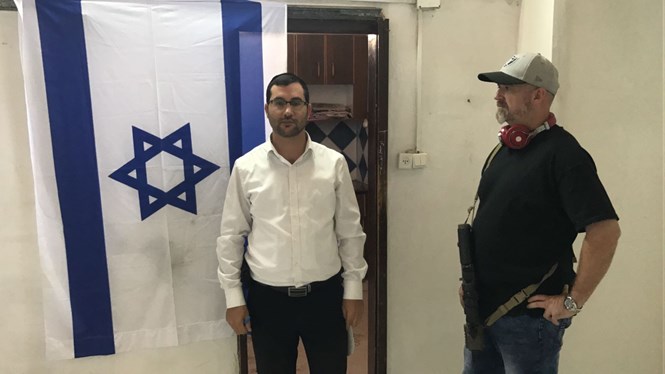 Jerusalem Councilman Aryeh King said the removal of the squatters was justified, adding that the time had come to return the property to its rightful owners.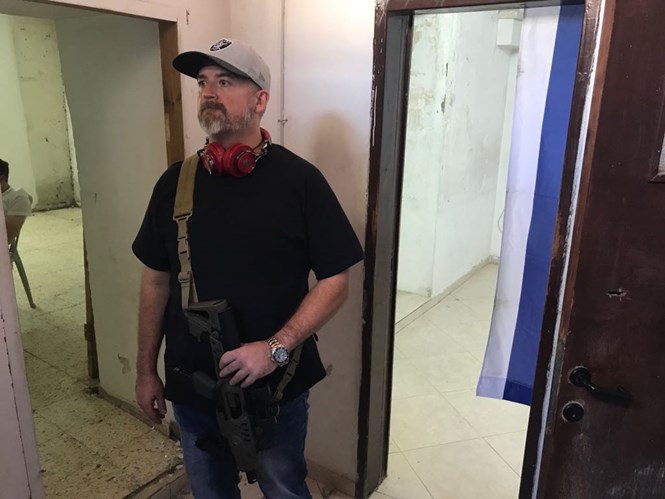 "Seventy years have passed since the Hubara family was expelled from its home [in Shimon Hatzaddik]," said King, "and after the owners of the property let Arab tenants live in the property for about five years without paying any rent, and after the tenants caused damage [to the property], harming the owners financially, this eviction was unavoidable."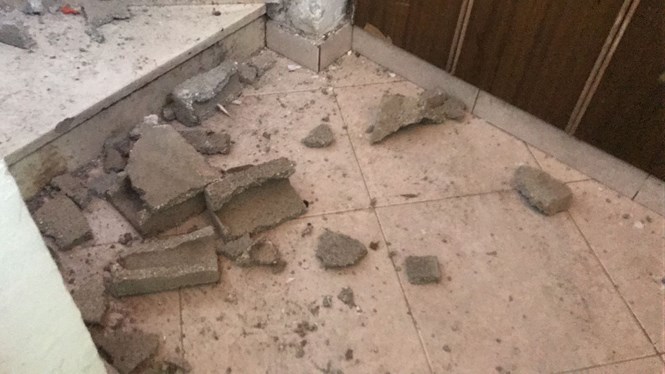 "I expect more evictions this year of residents who refuse to recognize the Jewish owners of the properties where they are living. With the opening of the new National Insurance Institute nearby, the Nahalat Shimon [Shimon Hatzaddik] neighborhood is going to see a significant expansion of Jewish settlement, which residents of Jerusalem have waited for years to see."
---
Hezki Baruch writes for Arutz-Sheva. This article appeared in Arutz-Sheva September 5, 2017 and is archived at
http://www.israelnationalnews.com/News/News.aspx/235056/.
It is archived at Think-Israel as
http:/www.think-israel.org/baruch.squatterevicted.html