ABOVE AND BEYOND
by Martha Hall Kelly
Amazing new movie about the Jewish-American WWII pilots that helped fight Israel's first war
Saw Above and Beyond last night at the opening of the Atlanta Jewish Film Festival and I'm still thinking about it today. I've watched a lot of WWII documentaries doing research for Rabbits and this one is a real stand out. It's the story of a group of Jewish post-WWII fighter pilots who risk their citizenship and their lives to help Israel in its War of Independence.
In 1948, just three years after the liberation of Nazi death camps,this group smuggled planes out of the U.S., trained behind the Iron Curtain in Czechoslovakia and flew them to Israel. This ragtag bunch not only turned the tide of the war, they also embarked on personal journeys of discovery and renewed Jewish pride.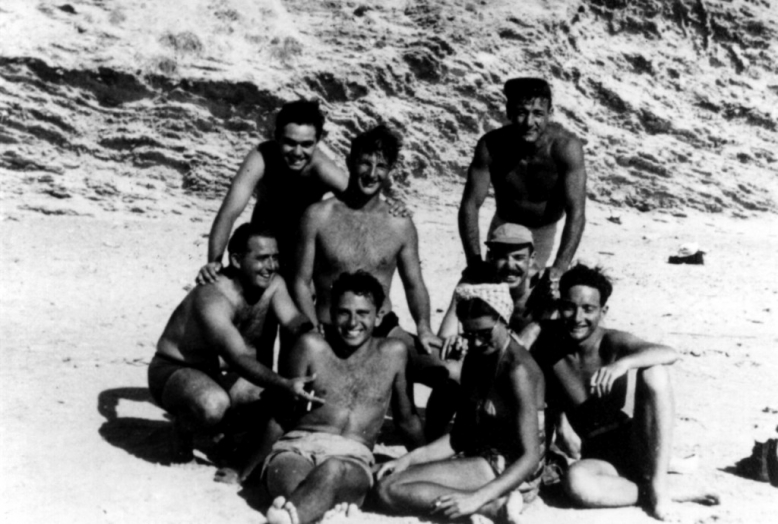 The pilots relax in their downtime
The film follows the story of the pilots as they crisscrossed the globe en route from the United States — where they met and trained in secret and struggled to stay two steps ahead of the FBI — to Panama, Italy and Czechoslovakia, where they flew versions of the very Nazi planes they had tried to shoot down in World War II. At times poignant, heartbreaking and laugh out loud funny (Paul "Pee Wee Herman" Rubens and his mother appear briefly to talk about Paul's father who was a fighter pilot) it's a film that leaves you feeling transported back to a better time. The men are candid and funny and it's impossible not to love each one by the end of the film.
The Cast: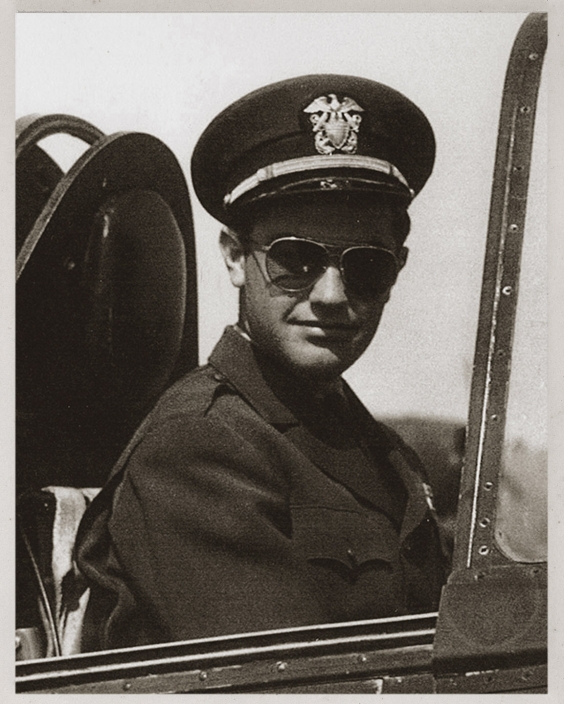 Leon Frankel, bomber pilot in the Pacific. Frankel received the Navy Cross for his heroism in the Battle of Okinawa. "I just made up my mind that I was going to do it," he says of his decision to volunteer for Israel. "I couldn't live with myself if I didn't do it." Frankel flew 25 missions for the Israeli Air Force as a member of the 101 Squadron before returning to Minnesota.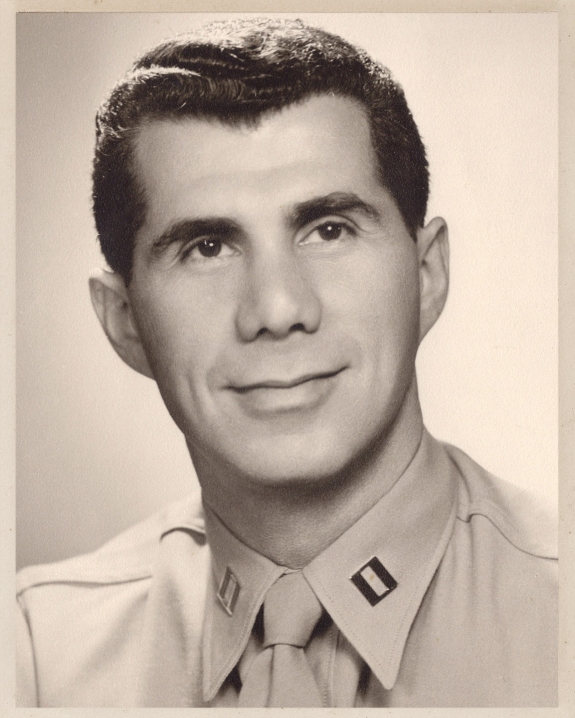 Lou Lenart, former Marine, said "It's the most important thin I did in my life."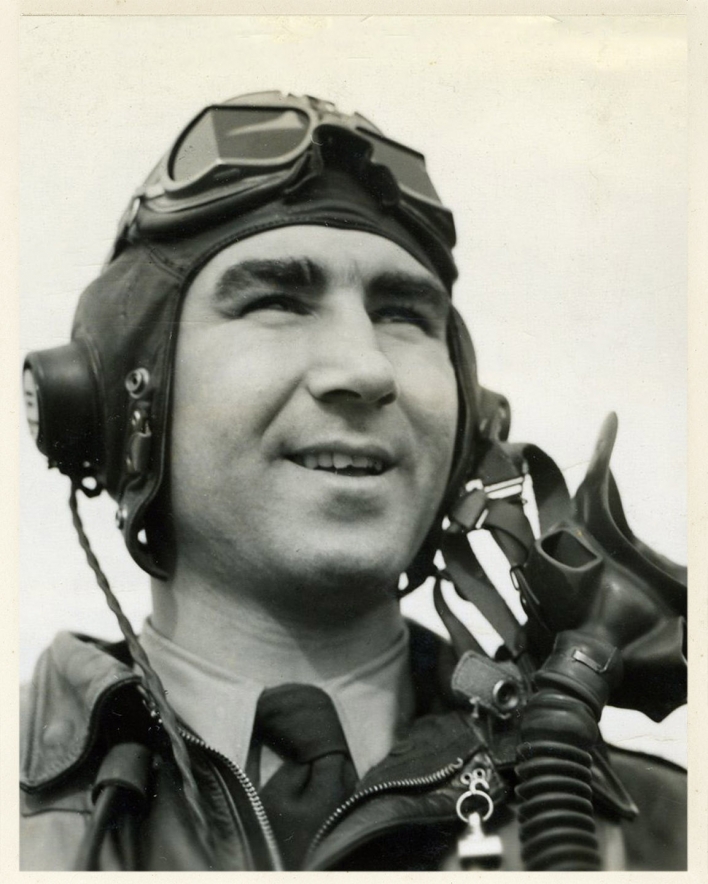 George Lichter, former US Army Air Force pilot, trained first wave of Israeli pilots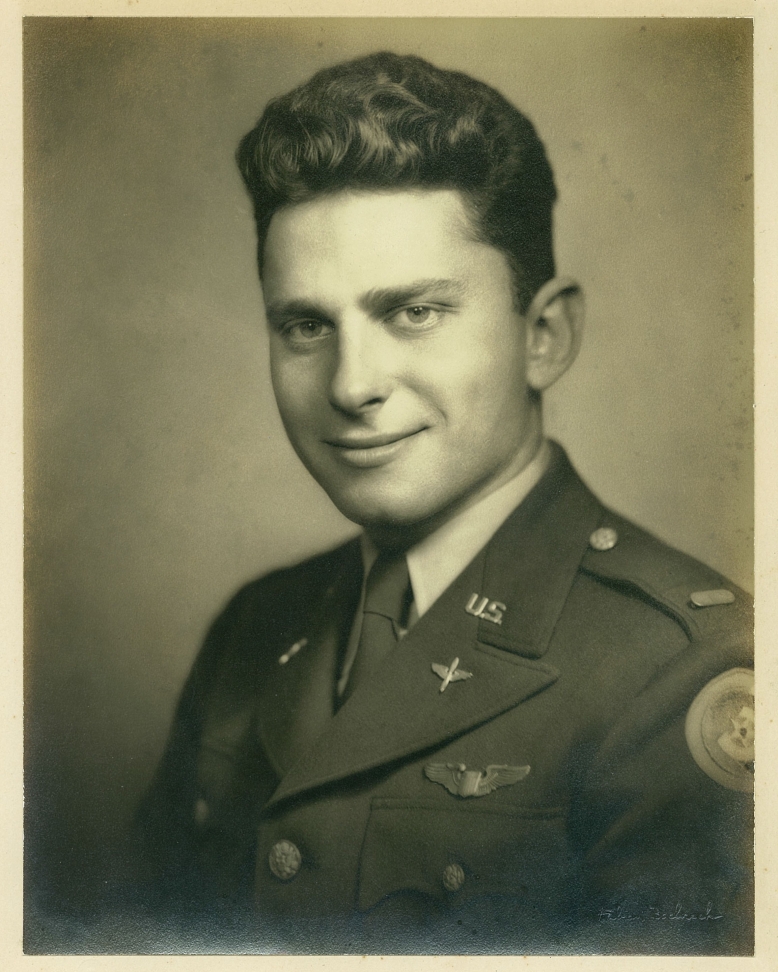 Gideon Lichtman, former U.S. Army Air Force pilot. A former U.S. Army Air Force pilot, Lichtman shot down an Egyptian Spitfire on June 8, 1948, during one of the Israeli Air Force's first missions. "I was risking my citizenship and possibly jail time," he says of fighting for Israel. "I didn't give a s**t. I was gonna help the Jews out. I was going to help my people out." Lichtman flew more than 30 missions for the 101 Squadron. He returned to the U.S. after the war and lives in Florida.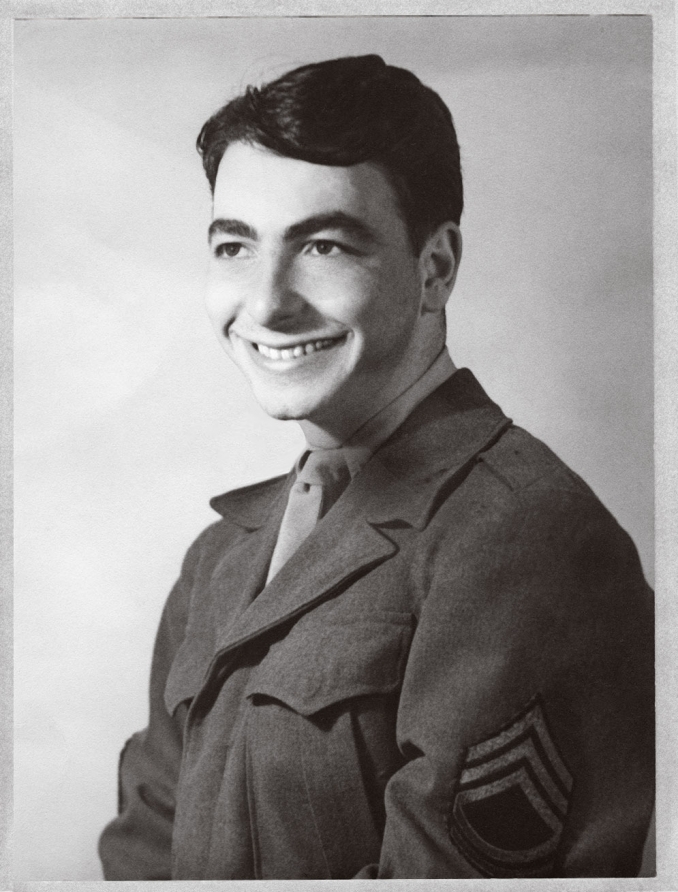 Harold Livingston. Part of the U.S. Army Air Corps' transport squadron in World War II, Livingston joined Israel's Air Transport Command and flew critical supplies, weapons and airplanes between Czechoslovakia and Israel during the war. "The idea that Jews were going to fight back I found exciting," he says.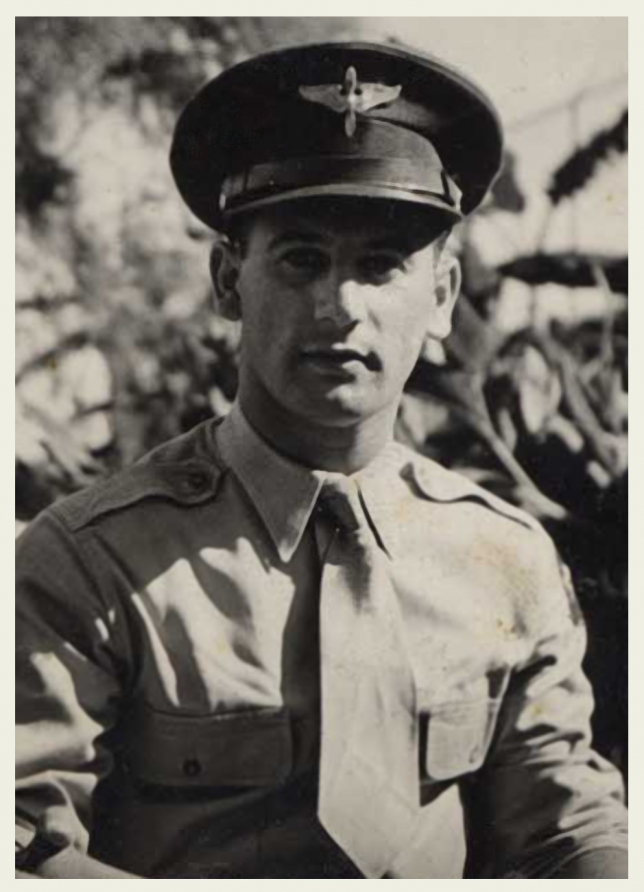 Milton Rubenfeld. A former stunt pilot who flew for the Royal Air Force and the U.S. Army Air Force, Rubenfeld was one of the first volunteer pilots in Israel. His son Paul Reubens became famous as the character Pee-wee Herman.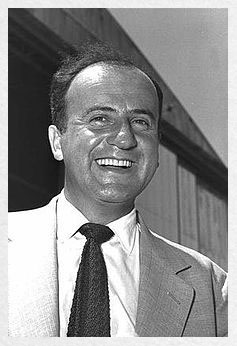 Al Schwimmer. Regarded by many as the father of the Israeli Air Force, Schwimmer was a flight engineer for the U.S. Air Transport Command in World War II. Upon learning of the need for aircraft for the new nation of Israel, Schwimmer smuggled about thirty surplus planes to Israel in 1948. After the war, Schwimmer was indicted for violating the U.S. Neutrality Act and lost his citizenship. He stayed in Israel and founded Israel Aircraft Industries. In 2001, he was pardoned by President Clinton.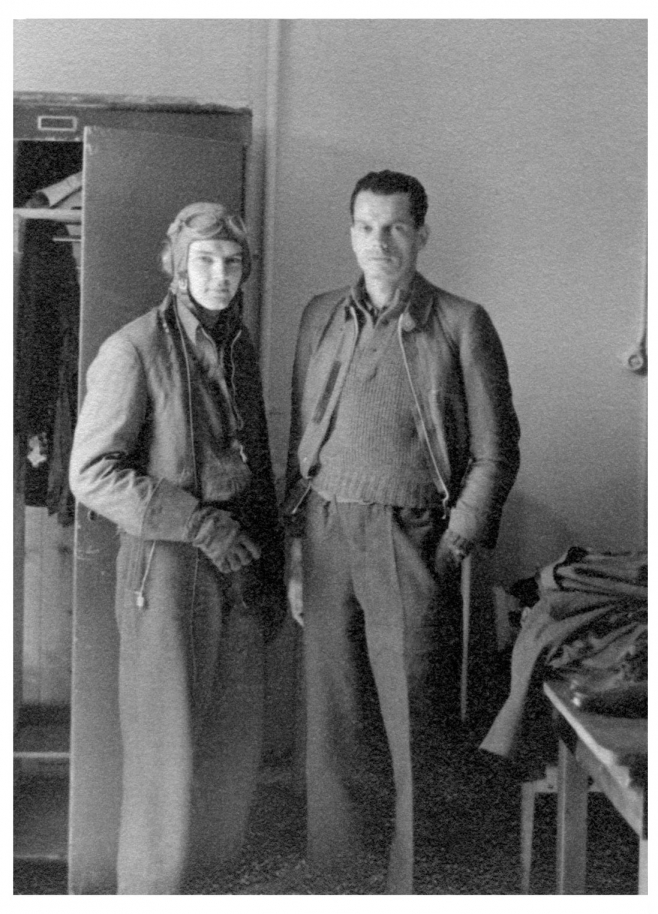 Stan Andrews and Bob Vickman. Art students at UCLA in 1948, Andrews and Vickman had both been stationed in the Pacific in the U.S. Army Air Force in World War II. They arrived in Israel in June 1948. In a Tel Aviv bar, they created the logo for the 101 Squadron, scribbling the Angel of Death on a cocktail napkin. Their design is still on Israeli F-16s today. Tragically, both men were killed when their planes were shot down in separate incidents in July and October 1948.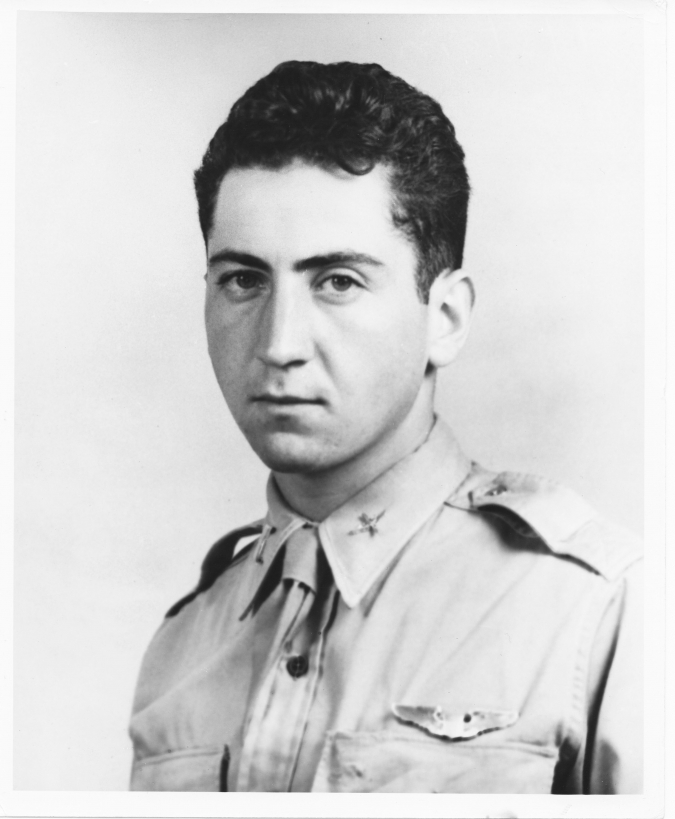 Coleman Goldstein was a U.S. Army Air Force pilot. His plane disappeared over France in 1943 and he was declared "missing in action." He crossed over to Spain and was eventually rescued. For this reason, Goldstein kept secret from his family his decision to fight for Israel. After flying in the IAF's 101 Squadron, Goldstein stayed in Israel for 32 years and became a pilot for El Al Airlines. He died in 2014.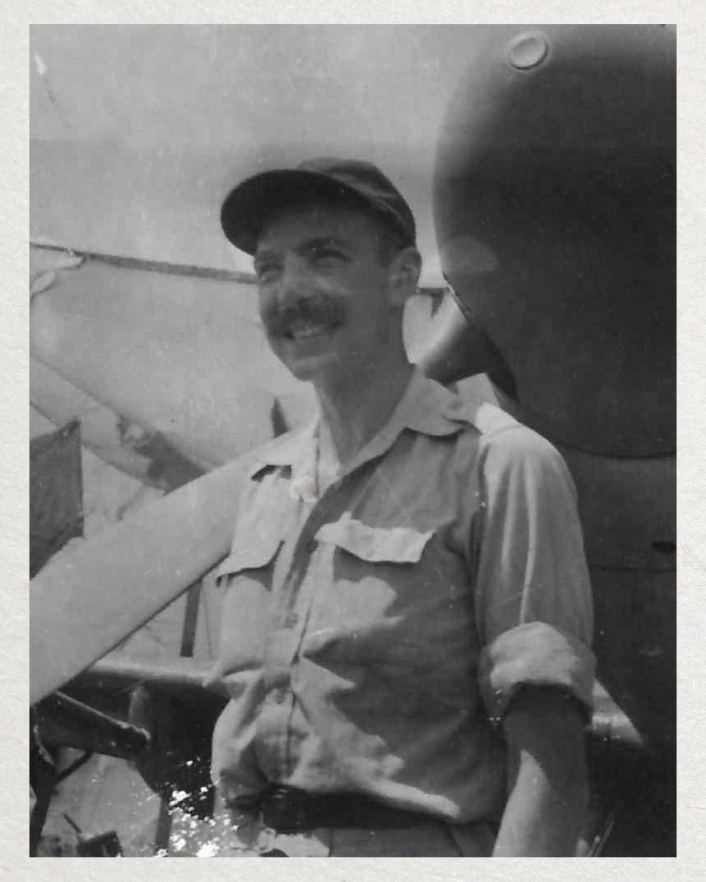 Smoky Simon. A navigator-bombardier with the South African Air Force, Simon flew missions over North Africa and Sicily in World War II. He and his wife Myra Weinberg pushed their wedding date earlier in 1948 so they could both volunteer for Israel. Simon flew more than 20 missions during the war, in a range of aircraft including B-17 bombers. He became Chief of Air Operations for the IAF and is currently chairman of World Machal.
Roberta Grossman did a lovely job directing—the special effects are incredible. In an onstage interview following the screening, Nancy Spielberg the producer described the loving attention to detail they took with the archival footage and it shows.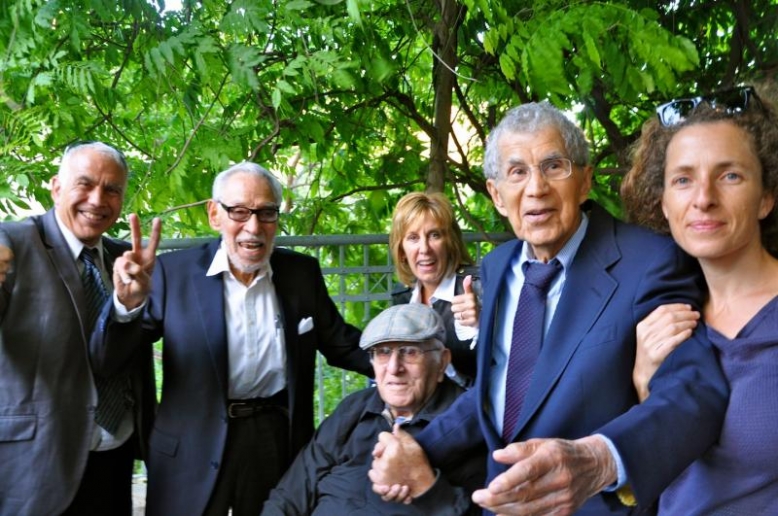 Some of the cast today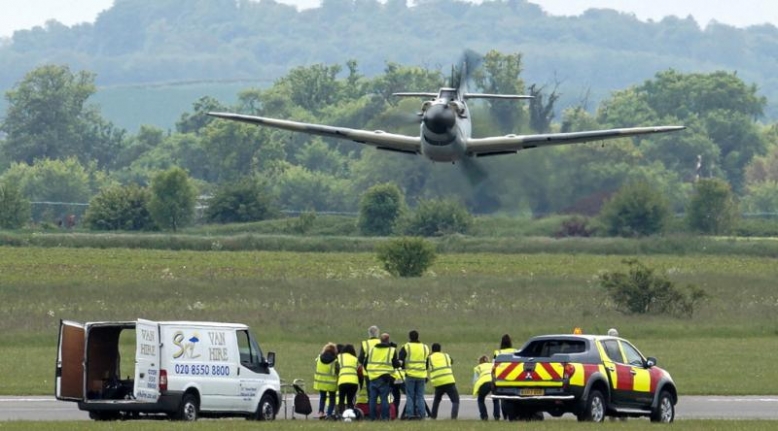 Filming at Imperial War Museum Airfield, Duxford, England
Try and see Above and Beyond. A film like this, that trains its light on such an important, little-known true story doesn't come along every day.
---
Martha Hall Kelly is author of Lilac Girls, a novel based on the life of Caroline Ferriday, who helped women who had survived the Ravensbruck concentration camp. Visit her blog at http://www.marthahallkelly.com. This article appeared January 29, 2015 on Kelly's website and is archived at
http://www.marthahallkelly.com/amazing-new-movie-about-the-jewish-american-wwii-pilots-that-helped-fight-israels-first-war/