THE MAN WHO TOLD FDR ABOUT THE HOLOCAUST
by Rafael Medoff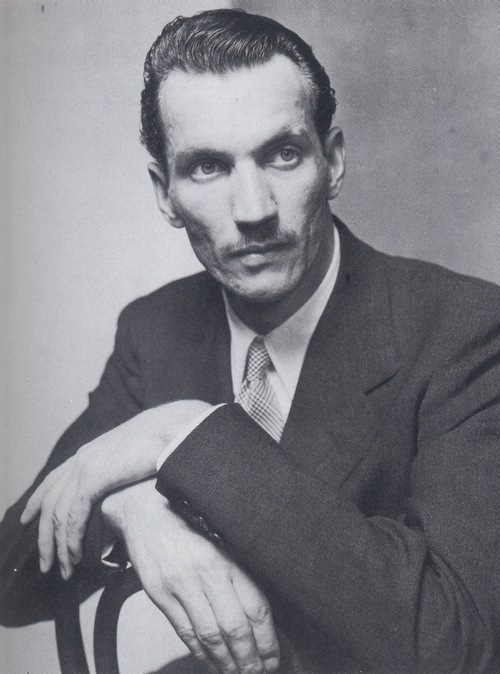 Seventy years ago this month, on July 28, an eyewitness to the Nazi atrocities against Europe's Jews brought the horrifying news directly to the most powerful man on earth. It was the moment that President Franklin D. Roosevelt came face to face with the Holocaust.
By the time he was 26, Polish underground member Jan Karski had been imprisoned by the Soviets, tortured by the Gestapo, and nearly drowned while escaping from a hospital in German-occupied Slovakia. After all he suffered, it would have been understandable if Karski had ended his service at that point.
Instead, he chose to risk his life again, in order to alert the Free World about Hitler's mass murder of European Jewry.
Karski, who was Catholic, was smuggled into the Warsaw Ghetto in 1942, as the Nazis were deporting hundreds of thousands of Warsaw's Jews to the gas chambers of Treblinka. Walking through the ghetto, he saw corpses piled in the gutter, emaciated children clothed in rags, and dazed men and women slumped against decrepit buildings.
When gunfire suddenly erupted, Karski's comrades hurried him into a nearby apartment. He watched as two uniformed teenagers with pistols came down the street. "They are here for the 'Jew hunt,'" Karski was told. Hitler Youth members would amuse themselves by venturing into the Jewish part of the city and shooting people at random.
Days later, Karski and a compatriot, disguised as Ukrainian militiamen, took a six-hour train ride to a site in southeastern Poland called Izbica. It was a "sorting station." When Jews were shipped to a death camp, Karski learned, the Germans would first take them to Izbica, rob them of their last belongings, and then send them off to the gas chambers.
Determined to tell the world what he had seen, Karski made his way across occupied Belgium, Germany, and France, his life in danger every step of the way. Thanks to an injection from a sympathetic dentist that swelled his jaw, Karski was able to avoid conversations that might have revealed his Polish identity. From France, he hiked across the Pyrenees mountains into Spain, and then traveled to London.
British officials were chilly. Foreign Minister Anthony Eden showed little interest in Karski's account of the slaughter of the Jews, and Prime Minister Winston Churchill sent word that he was too busy to meet the Polish courier at all. Karski headed for Washington. On July 28, 1943, he met with President Roosevelt, in the Oval Office, for more than an hour.
Karski began by describing the activities of the Polish underground. The president listened with fascination, asked questions, and offered unsolicited advice, some of it a bit eccentric—such as his idea of putting skis on small airplanes to fly underground messengers between England and Poland during the winter.
Then Karski turned to the plight of the Jews.
This cartoon by William Sharp was used to advertise Jan Karski's 1944 book, "Story of a Secret State," which helped alert the American public about Nazi atrocities against the Jews. (Courtesy of The David S. Wyman Institute for Holocaust Studies.)
http://dep.disney.go.com/theyspokeout/
This was not the first time FDR heard about the mass murder of Europe's Jews. For nearly a year, detailed reports about the killings had been reaching the White House. In fact, when American Jewish leaders had their very first meeting with the president on this subject, in December 1942, FDR told them he was already "well acquainted" with the massacres they described. But the meeting with Karski was the first time President Roosevelt encountered an actual eyewitness to the killings.
Despite Karski's harrowing first-person account of the atrocities, the president was not moved. FDR was, as Karski politely described it, "rather noncommittal."
Roosevelt viewed the suffering of the Jews as just another unfortunate aspect of what civilians suffer in every war. He did not believe it was justified for the U.S. to use any resources to rescue Jews from the Nazis. Nor did he want to have to deal with large numbers of rescued Jewish refugees, clamoring to be admitted to the United States.
Ironically, though, just six weeks earlier, the Roosevelt administration had established a U.S. government commission "for the protection and salvage of artistic and historic monuments in Europe."
As he rose to leave the Oval Office, Karski asked the president if there was any message he wanted to send to those suffering under the Nazi jackboot. The president leaned back, his trademark cigarette holder balanced in one hand, and said, "Tell them we shall win this war!"
Despite President Roosevelt's lack of interest in the fate of the Jews, Karski did not lose heart. In the months to follow, he authored a harrowing book-length account of the situation in Hitler's Europe, called "Story of a Secret State," and delivered hundreds of lectures around the United States about his experiences.
Little by little, the story of Karski's efforts to alert the world about the Holocaust has begun to gain public attention, especially in schools. It was included in a recent series of animated shorts about America's response to the Holocaust (http://dep.disney.go.com/theyspokeout/), created by The David S. Wyman Institute for Productions. And at a White House ceremony earlier this year, Karski was posthumously awarded a Presidential Medal of Freedom. It was a fitting tribute to a man whose life symbolized the need to speak out when—as President Obama recently put it—"so many others stood silent."
---
Dr. Rafael Medoff is director of The David S. Wyman Institute for Holocaust Studies, in Washington, D.C. His latest book is "FDR and the Holocaust: A Breach of Faith." This article appeared July 15, 2013, in JNS and is archived at
http://www.jns.org/latest-articles/2013/7/15/the-holocaust-messenger-who-confronted-fdr