SWEDE DEMOCRAT LEADERS PEN WSJ OP-ED IMPLORING AMERICANS TO AVOID THE MISTAKES SWEDEN MADE
by Scott Morefield
Sweden's largest "third party" is also one of its fastest growing, and the reason has to do with the fact that any Swede with two eyes and a willingness to accept reality for what it is, not what they would like it to be, sees that the current open-borders policy isn't working and in fact is detrimental to their national interest.
Named the "Sweden Democrats," these folks are a far cry[1] from America's neo-Bolshevik, leftist, vagina-hat-wearing social justice warriors.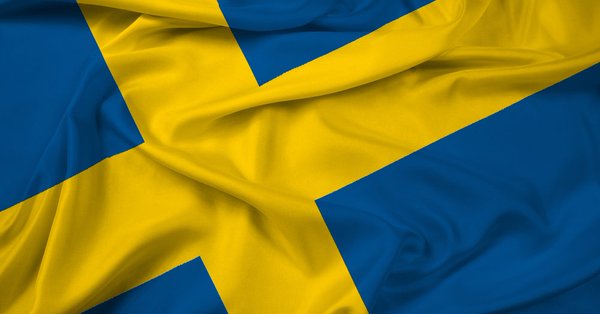 Anti-EU Swedish Democrats Now The Most Popular Party In Sweden, Parties Promising Strong Border Controls Surging In The Polls Across Europe(Westmonster)
No, these guys want to save their country, and a couple of their leaders have a sharp warning for America.
In an op-ed penned for the Wall Street Journal,[2] Sweden Democrat leaders Jimmie Akesson and Mattias Karlsson say Donald Trump is absolutely right, and America needs to listen.
"Mr. Trump did not exaggerate Sweden's current problems," Akesson and Karlsson wrote, according to Fox News.[3] "If anything, he understated them."
"Riots and social unrest have become a part of everyday life," the two continued. "Police officers, firefighters and ambulance personnel are regularly attacked. Serious riots in 2013, involving many suburbs with large immigrant populations, lasted for almost a week. Gang violence is booming. Despite very strict firearms laws, gun violence is five times as common in Sweden, in total, as in the capital cities of our three Nordic neighbors combined."
Additionally, "Anti-Semitism has risen. Jews in Malmo are threatened, harassed and assaulted in the streets. Many have left the city, becoming internal refugees in their country of birth."
The op-ed ended with a stern warning for America, according to Fox News:
"For the sake of the American people with whom we share so many strong historical and cultural ties, we can only hope that the leaders in Washington won't make the same mistakes that our socialist and liberal politicians did."
~~~~~~~~~~~~~~~~~~~~~~~~~~~~~~~~~
Editor's Note:
This is from Westmonster, February 23, 2017:
A new poll by YouGov[4] says the Swedish Democrats are now the most popular party in Sweden, polling at 24%.
Support for the party is growing as Sweden struggles with migrant ghettoisation. President Trump himself recently highlighted the problems surrounding Sweden's migrant no-go zones.[5]
A spokesman for one of the left-wing parties said: "Moderates do not accept the development of increased alienation and insecurity in society. Sweden needs more police, more menial jobs and shorter waiting lists."
Commentators like Paul Joseph Watson are on a crusade at the moment to highlight the issues that plague Sweden,[6] often ignored by the mainstream media.
~~~~~~~~~~~~~~~~~~~~~~~~~~~~~~~~~
Footnotes
[1] https://en.wikipedia.org/wiki/Sweden_Democrats
[2] https://www.wsj.com/articles/trump-is-right-swedens-embrace-of-refugees-isnt-working-1487807010
[3] http://www.foxnews.com/politics/2017/02/23/sweden-democrats-trump-was-right.html
[4] http://www.metro.se/artikel/yougov-moderaterna-rasar-efter-sd-utspel-s%C3%A4msta-siffran-n%C3%A5gonsin
[5] http://www.westmonster.com/migrants-make-swedens-largest-mall-a-no-go-zone/
[6] http://www.westmonster.com/paul-joseph-watson-mass-migration-has-ruined-sweden/

---
Scott Morefield is a news and opinion columnist for BizPac Review and the editor of Raising Godly Children. In addition to his work on BPR, Scott's commentary can also be found on TheBlaze, WND, Breitbart, Staffing Talk, and many other sites, including A Morefield Life, where he and his wife, Kim, share their marriage and parenting journey. This article appeared February 24, 2017 and is archived at
http://www.bizpacreview.com/2017/02/24/swede-democrat-leaders-pen-wsj-op-ed-imploring-americans-avoid-mistakes-sweden-made-452127